MMHA Services
The Facilitated Mentoring Model and Processes©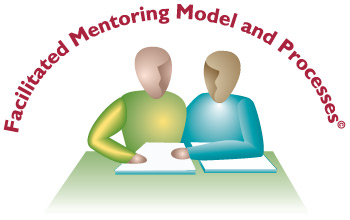 What We Do
With more than 30 years experience and research, we collaborate with clients in industry, government, and education to design, implement, and evaluate facilitated mentoring processes unique to each organization.
How It Works
Facilitated mentoring is the deliberate pairing of experienced, skilled people with less-experienced people, with the objective of skills and experience transfer. The MMHA Facilitated Mentoring Model and Processes© becomes a catalyst in your integrated human resources development efforts. Mentoring promotes individual responsibility for growth and development for greater contribution to the results of your organization.
Results You'll See
Multi-skilled, flexible people in changing environments
Increased productivity
Reduced training costs
Quality work force goals met
Skills, knowledge, and experience transferred
Diversity goals met
Workable plans for succession
Quality Productivity Performance System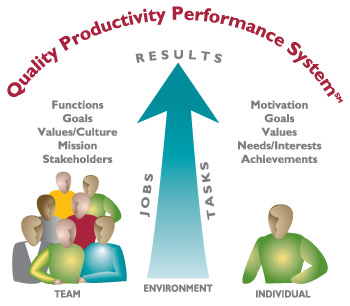 What We Do
Collaborate with you on a strategic planning process for your organization
Design clear team goals and individual responsibilities
Facilitate the team's work to get results
How It Works
Successful organizations have some features that set them apart from mediocre ones. The significant elements of continuing success are:
A management team that takes responsibility for examining the inputs and expectations of its internal and external stakeholders using these as a framework for constructing a motivating work environment
A focus on results
An organizational culture constructed on the beliefs or values of the team
Results You'll See
A peak performance environment with a balance of concerns for quality, productivity, and people, plus:
Customer focus
Improved productivity
Strategic plan for obtaining measured results
Long-term goals achieved
Increased employee satisfaction
Highest return on investment
Performance Improvement and Custom Training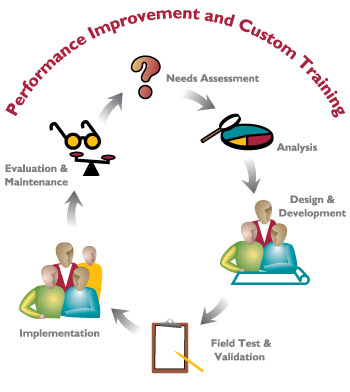 What We Do
We are experienced performance system designers with depth in both technical and managerial skills. We work with you to design processes and/or courses to improve
performance in your organization.
How It Works
We assist you in determining the needs for performance improvement and the most relevant, cost-effective intervention, by:
Assessing the environment for obstacles to performance
Analyzing tasks and skills
Reporting findings and recommendations
Designing performance improvement processes
Developing relevant, criterion-based training and resources
Field testing and validating processes and materials
Implementing improvements
Evaluating the results
Results You'll See
Improved performance
Improvements in work flow
Relevant, job-specific training