Conference Schedule
Mark your calendar for Trade Shows and Conferences! MMHA and its enthusiastic team of associates will be at these important conferences and expos:
April 2 - 6, 2017, Corpus Christi, Texas

EILS/EITRI, Emerald Beach Hotel. 14th Annual, 2017 Institute for Emotional Intelligence in Corpus Christi.
Help us celebrate 40 years — 1977 to 2017 — of research and discovery with personal and emotional skills and transformative emotional intelligence. See eilearningsys.com and eitri.org for details.
April 26 - 28, 2017, Wilmington, North Carolina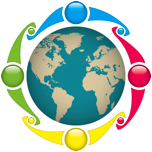 The IMA is now accepting proposal submissions for the 2017 IMA Conference, to be held April 26 - 28, 2017, at the beautiful University of North Carolina Wilmington campus in Wilmington, North Carolina. The theme of this year's conference is "Navigating Mentoring: Riding Waves of Change"
April 30 - May 2, 2017, Montreal, Quebec, Canada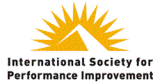 ISPI, THE Performance Improvement Conference, Le Center Sheraton
1. Masters session - Roger Addison, Margo Murray, Jim Hill, and Roger Kaufman "PI Mavericks: An Unorthodox View of Performance Improvement"
2. Margo will receive the Geary Rummler Award for the Advancement of Performance Improvement
Purpose: This award was established in honor of Geary Rummler, a lifetime member, significant supporter, and valued contributor to ISPI and the profession. It is awarded to individuals and/or organizations who have demonstrated and reflect the work and life of Geary. The award honors his legacy and advancement of both HPT and ISPI's principles and practices.
Qualifying Criteria:
Outstanding Thought Leader, recognizing thought leadership
Outstanding Performance in "adding value"
Outstanding Documented Results
Selfless Sharing
General Attributess
Check ispi.org for updated news.